All About Frames at Rivertowers
(In the Belle View area of Alexandria)
6641Wakefield Drive Suite 115 Alexandria, Virginia 22307
Free and Easy Parking
Quality Custom Picture Framing since 1987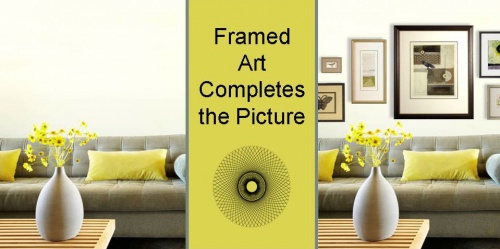 * Diploma-Certificate Framing *
* Object Framing / Shadow Boxes *
* Preservation Framing *
* Picture Hanging Service *
* Acid-Free Mats * Framing of Needle Works *
* Free Pick-up and Delivery Available *
* Dry Mounting * Stretching * Canvas Mounting *
* U.V. Filtering Glass * Non-Glare Glass *
* Custom Mirrors * Original Paintings and Prints *
* Multi-Opening Mats * Free and Easy Parking *
*All Major Credit Cards Accepted *

*

Friendly Creative Advice *

This is a mixed-media on wood panel, 48" x 48", private collection.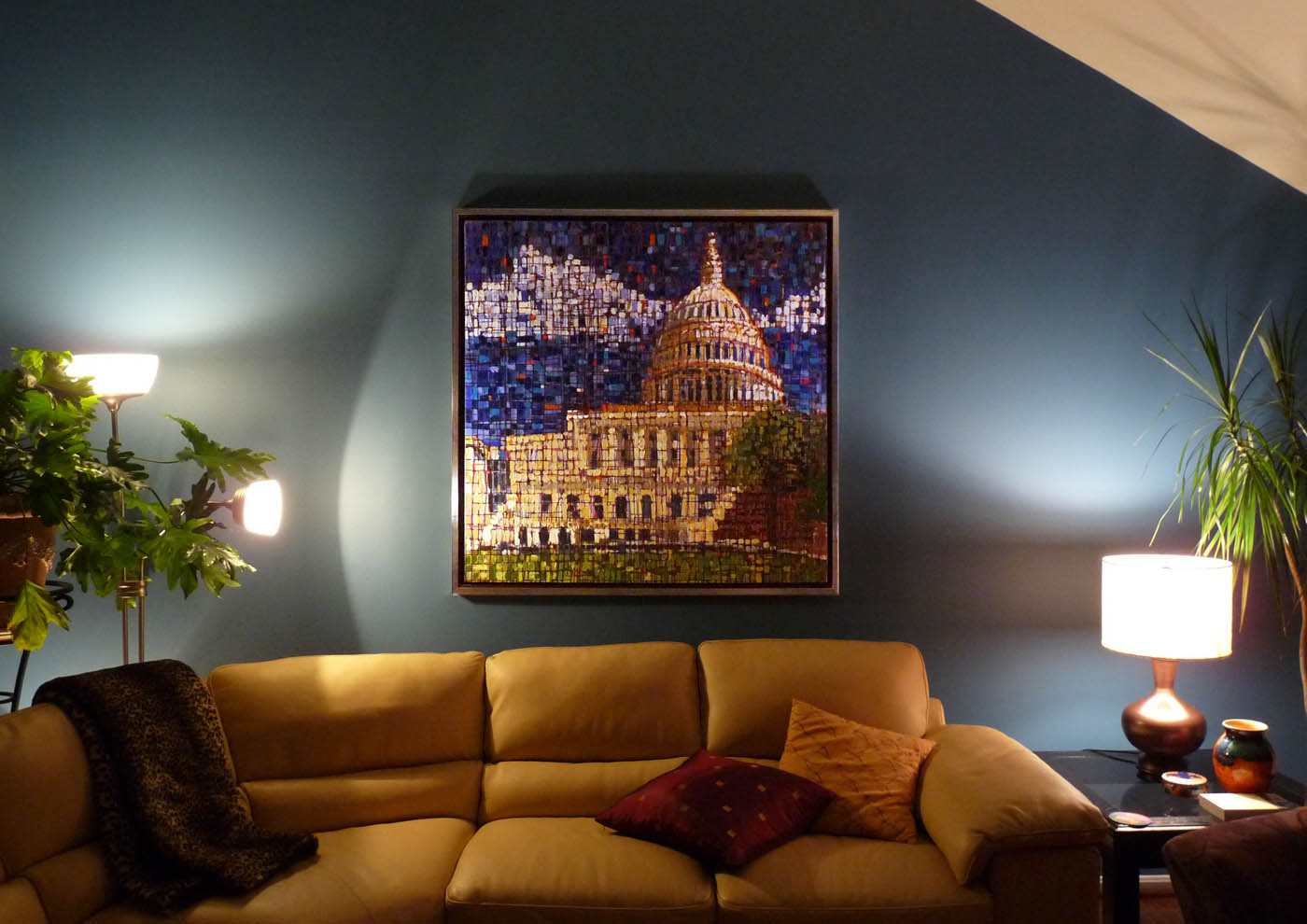 Quality custom framing, like quality furniture, will outlast the paint,
wallpaper, the carpeting and window treatments in your home.
Quality custom framing will outlast all of the clothing, vehicles,
technological systems and appliances you will ever own.
Quality custom framing possesses the unique ability to become an heirloom
as it passes from generation to generation
and still looking as good as the day it was created.
Parking is Free and Easy at All About Frames
We are located in a Highrise Community / Rivertowers Condominimium
Park anywhere there's a space.
See Map and Directions for more info