Questions to ask a Picture Framer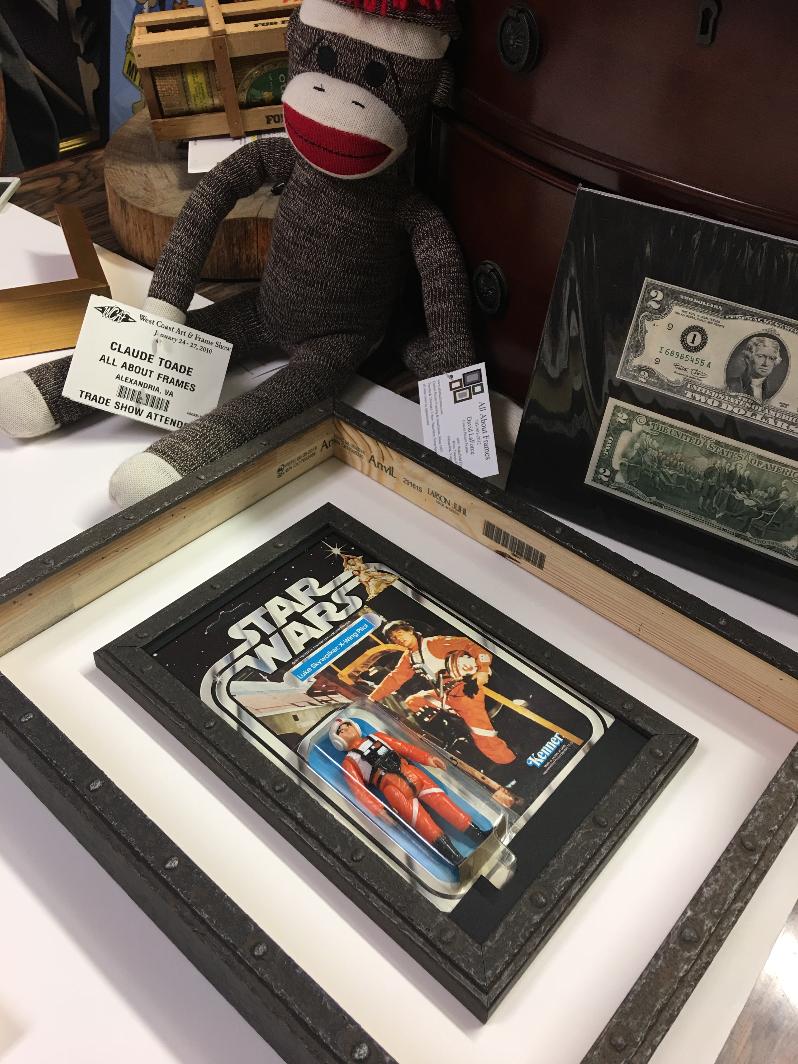 Why is custom framing so expensive?
Compared to what? From the cradle to the grave nearly everything in our world is mass-produced. (cheers to Henry Ford) Our clothing, our vehicles, our home furnishings, our computers and ready-made frames...you get the picture? The more items manufactured in any category, the cheaper the selling price. Even ART can be mass-produced (outrageous!). Custom framing is a unique blend of retail, manufacturing, artistic creation and craftsmanship.
When you bring your precious possessions for custom framing we work with you to design the perfect one-of-a-kind framing package for your life and lifestyle. Since your possessions are unique to you (your Grandfather's portrait, your daughter's diploma, your son's baby clothes, your Aunt's painting) the framing will be unique to you as well.
Even when customers bring in reproductions of famous paintings or art gallery posters, no two pieces of art ever leave the shop "dressed alike."
You have hundreds of samples. Do I have to choose by myself or will you help me?
Of course we will help you. We have been helping clients with their framing decisions for over thirty years now.
Should the framing for my art match my sofa (my wallpaper, carpet or my eyes)?
There are many approaches to design. Sometimes the look you seek needs the art to match the sofa, but quite honestly, most of the time the framing is chosen to match the art for a longer life expectancy. You may change sofas and carpets several times before you decide to re-frame the art.
What exactly do you mean by custom framing?
Custom framing means having your item framed with materials that we help you choose so it can be the exact size, color, shape and style that you desire. If you have never been to a professional custom framing shop be sure to bring your picture with you when you come in. As much as we would love to give you a "ballpark" figure, we really need to see (and measure) the piece in order to help you with an exact price.
When you bring your artwork (photograph or needlework or diploma or arrow heads) for custom framing, we will first ask you if you have a particular direction you wish to take with your framing project. Is it for your home or your office? Did you just finish a new bedroom, or are you decorating the baby's room? Does it have to match other pieces in an existing grouping? Is your intended location formal or informal?
Some customers bring in paint samples, strips of wallpaper, even throw pillows, if they desire to pursue a coordinated decorator look. Many time customers bring in other items that have already been framed so they can match the originals.
Once we have established some direction, you can play with an assortment of mat colors, textures, and frame samples. All final decisions are yours but I do have a number of customers who just say "Do what you think looks best!" and they trust me to choose appropriately.
How much does it cost for custom framing?
The cost depends on several factors: size, materials and degree of complexity. A snapshot 5x7 matted with an acid-free mat, u.v. glass, acid-free backing and installed in a 8x10 ready-made frame could cost less than $40 (depending on the frame, of course).
A large watercolor framed with a fillet, a linen/suede mat and a wide gold-leafed frame can run into many hundreds of dollars (once again depending on the frame chosen).
Degree of complexity becomes a factor in the more unusual framing projects like shadowboxes and textile art. If you are framing a huge tablecloth with tassels around the outside, we have to charge you for the time it takes to stitch each and every tassel in place.
How long does it take to have something framed?
The usual turn-around time is 1 to 2 weeks. If a mat is all you need I can probably custom cut it for you while you wait. We stock hundreds of colors in all sizes and textures. Sometimes we can turn a job around in a day or three, depending on the choice of frame and where it comes from. Around Christmas we seem to develop the ability to pull frames out of thin air for those really last-minute rush jobs. And if worse comes to worse and you just got this great idea to frame something TODAY, we can always custom cut a mat for you in a standard size and you can go to a BIG STORE and buy a ready made frame. Even the cheapest frame can look professional with a proper mat.
All About Frames at Rivertowers
6641 Wakefield Drive Suite 115
Alexandria, Virginia 22307
703-901-2012